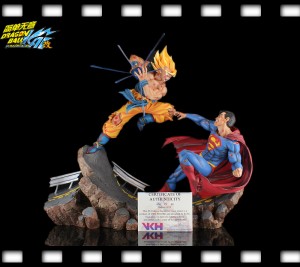 This is probably the coolest Dragon Ball statue since the giant Broly vs Goku one. This brings to life the epic fan dream fight of Goku vs Superman.
The statue which was only released in Japan is limited to only 60 and has a light up Goku effect.
It's probably one of the most detailed staties I've seen made in recent years and for an unofficial release it was made to a pretty high quality spec.