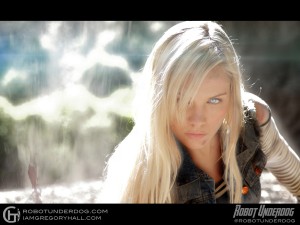 This could be the best news since Battle of Gods was announced. A new live action fan made DBZ movie is in the making and the latest cast member added to the crew is none other than world class martial artist Amy Johnston.
We have had a few live action Dragon Ball Z movies including the one official and several short fan based ones but none have ever done DBZ justice. This new one is taking the fan project very seriously getting Scarlett Johansson's Black widow stund double Amy Johnston on board to play everyones favorite android chick.
The first picture of Android 18 is more than promising with a modern costume and profesional actress.