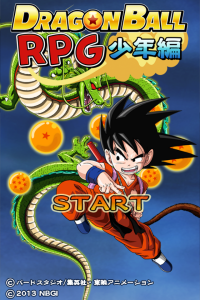 A new Dragon Ball game for Android and IPhone has just been released which focuses on the early days of Goku's adventures.
It's great to know Bandai haven't forgotten about the original Dragon Ball series as it's one of the most revolutionary cartoons ever made. The adult themes mixed in with the childish humor made it a unique concept at the time.
So far Dragon Ball RPG has only been released in Japanese but look to be available world wide thanks to the Google Play store.
The games descriptions says it has over 40 characters from the original series.
Download the game from Google Play.