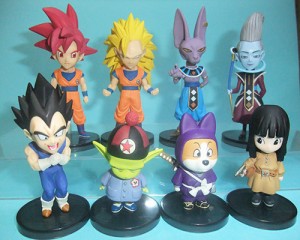 The first set of Dragon Ball World Collection toys has been released in Japan with a God version of Goku and a re sculpted Birusu compared to the one we first saw.
This is the first official toy of Birusu apart from the earphone jacks we saw a few weeks ago.
Since it's the only decent toy of Birusu the full set of these is selling online for $150+ which should go down in price very soon when the supply has cought up with the demand.