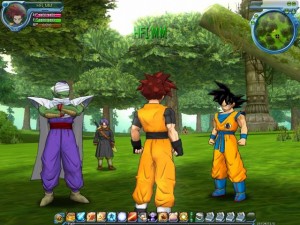 The Dragon Ball online game has quickly become one of the most popular MMO games over the last decade but has yet to get an official release outside of Japan, China or Korea.
Although the official domain names have been bought for the USA and Europe versions of Dragon Ball Online we haven't had any news of an official English release.
Fan site dbocom.com has been working on partly translated versions for about a year but have just recently started work on a fully translated version of Dragon Ball Online.
If you haven't played the game yet it's well worth a look as Akira Toriyama works closley on with the developers of the game and still works on concept art for the game making it a modern sequel to DBZ.